Pick Details
Alabama vs. Mississippi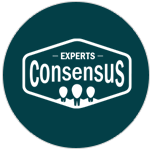 PICK: pinnacle @ -3.5 MISS (-109)
DATE: March 14, 2019 - 7:00 PM
STAR RATING: 10.0
SPORT: NCAAB
EXPERT: Experts Consensus
EVALUATION: Loss (-1090) - Final Score ALA 62 at MISS 57
ANALYSIS:
3 of 3 Experts (100%) with a pick against the spread are aligned. 10* play on the Mississippi Rebels (Spread).
Capper Analysis:
Matt Fargo: Fargo's CBB Thursday SEC Dominator (66-57-1 CBB Run)

Mississippi opens up SEC Tournament play against Alabama on Thursday night from Nashville as a likely NCAA Tournament lock. Most projections have the Rebels as a No. 8 or No. 9 seed for the tournament, and a loss to Alabama likely can't do more than drop the Rebels a spot or two. Still, moving up is a possibility with a good tournament run and it begins here. Alabama meanwhile will need a couple wins to secure a berth to the big dance as the Tide are a projected bubble team heading into the SEC Tournament. The Tide beat the Rebels 74-53 in the only prior matchup in January, scoring 23 points off turnovers and corralling 20 offensive rebounds. It was one of the worst performances of the season for the Rebels but the postseason is different altogether. One big edge is at the free throw line where Mississippi is hitting 78.5 percent compared to just 66.9 percent for Alabama.
Will Rogers: GAME OF THE WEEK (NCAABB) >>RIDICULOUS 10-2 THE L3 DAYS<<

The set-up: Alabama needs a victory to keep its NCAA Tourney hopes alive, but even that big motivational factor won't be enough here in my opinion. Alabama is the No. 10 seed and it finished 8-10 in league play, losing six of eight down the stretch. Over a three-game losing streak to end the year it's averaged 15.7 turnovers. Ole Miss also needs a victory here to cement is NCAA spot. Kermit Davis is in his first season as coach and he ended the regular season with a much needed 73-68 victory to snap a three-game slide. From a situational stand point, I absolutely feel that this one favors Ole Miss, as these two teams are clearly moving in opposite directions.

The pick: Take it for what you will as well, but Ole Miss is 18-6 ATS in its last 24 as a favorite and 4-1 ATS in its last five neutral site games, while Alabama is 1-7 ATS in its last eight vs. the conference and 1-6 ATS in its last seven vs. above .500 teams.
Larry Ness: Larry's CBB 10* SEC 'MONSTER' (Best of the Best)

Freshman PG Kira Lewis Jr.earned all-conference freshman team honors. He leads the Crimson Tide in scoring at 13.9 points per game and is the second-youngest Division I player in the nation. Petty (10.6 & 4.4) joins him in double digit scoring in the backcourt, while three more guards combine to chip in 20.5 PPG. 6-9 senior forward Donta Hall leads the SEC in double-doubles (13) and is Alabama's main (only?) frontcourt presence (10.5 & 8.5)..

Ole Miss was picked to finish last in the SEC preseason media poll but the Rebels, under first-year head coach Kermit Davis, experienced a remarkable turnaround in Davis' first season as coach. Junior guards Breein Tyree (18.5-3.0-2.9) and Terence Davis (15.5-5.8-3.4 points) combine to form the highest-scoring duo in the SEC. Two more guards, Shuler (10.1-4.1-3,0) and Hinson (8.1) add excellent depth. Up front, the 6-8 Stevens (8.4 & 4.5) is the best performer but two others combine to add 11.6 & 7.4.

Ole Miss opened the season 14-3, going a remarkable 15-2 ATS. No way the team could have kept up that pace but the Rebels did win EIGHT more games than a season ago (the eight-victory jump is the largest among all Power 5 teams this season!). Hard to believe Ole Miss WON'T remember its lone meeting with Alabama this season, a 74-53 loss at Tuscaloosa. Ole Miss may have already clinched an at-large bid but NO WAY Davis will let his team get complacent. Alabama limps in 2-6 in its last eight games (1-7 ATS), having failed to score more than 70 points in ANY of those eight games (note: The Tide are 2-10 this season when held under that mark!).
Best of luck!