Pick Details
Oakland vs. Seattle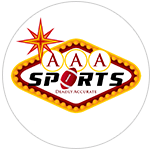 PICK: bet365 @ SEA (-125)
DATE: September 24, 2018 - 10:10 PM
STAR RATING: 8.0
SPORT: MLB
EXPERT: AAA Sports
EVALUATION: Loss (-1000)
ANALYSIS:
This is an 8* play on the Seattle Mariners.
We think James Paxton is the correct call at home on Monday night. The A's turn to Brett Anderson (4-5, 3.96 ERA) who for the most part has been extremely impressive over the second half of the season, but if he's had one clear weakness it's been his play in all "night" contests, going just 3-4 with a 4.95 ERA. Paxton (11-6, 3.83) returns from a stint on the DL from the flu. Paxton has been better on the road than at home this year, but no matter where he's been, he's been at his best in all "night" contests, coming in with with an impressive 9-4, 2.76 ERA record. We like Paxton at home, great value. Play on the MARINERS.
UPDATE: Anderson is now out and Daniel Mengden is now in. This play is STILL ACTIVE. Mengden is 7-6 with a 4.00 ERA and he's looked good in long relief lately. But starting on the road in this difficult venue is a difficult task on short notice and we think he'll stumble. Note that he owns a poor 5.04 ERA on the road. Play on the M's.
AAA Sports