Pick Details
(963) San Diego vs. San Francisco (964)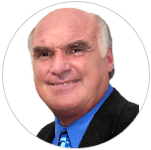 PICK: pinnacle @ SD (111)
DATE: September 25, 2018 - 10:15 PM
STAR RATING: 8.0
SPORT: MLB
EXPERT: Larry Ness
EVALUATION: Loss (-800)
ANALYSIS:
My 8* Situational Stunner is on the San Diego Padres (10:15 EST).
I think this is a great spot to pull the trigger on the visiting underdog.
The Padres hand the ball to Robbie Erlin (4-7, 4.33 ERA), who for the most part has thrown out of the bullpen this year. Erlin's been better at home than on the road, but no matter where he's been he's been sharp in all "night" games, as evidenced by his 3.55 ERA.
The home side counters with the volatile Chris Stratton (10-10, 4.88) who comes in off back-to-back poor outings. Stratton has been downright pedestrian in this position all season by going 8-9 with a 4.94 ERA in all "night" games.
I'll point out as well that San Diego is a sharp 11-4 in its last 15 National League road games in which it's an underdog in the +105 to +125 range.
I'm banking on Erlin getting the better of the inconsistent Stratton. Play on the Padres.
Good luck..Larry