Pick Details
Texas vs. Kansas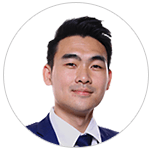 PICK: pinnacle @ 2.5 TEX (-108)
DATE: March 14, 2019 - 9:30 PM
STAR RATING: 10.0
SPORT: NCAAB
EXPERT: Ricky Tran
EVALUATION: Loss (-1080) - Final Score TEX 57 at KU 65
ANALYSIS:
Ricky's 10* play on Texas.
Key Angle: It's important to remember that Ricky never makes a bet on any game based on just one angle. In order to make the grade, all his premium picks must meet several important criteria. He doesn't share all his secrets within his analysis, instead he chooses to reveal only the angle that he feels is the most significant.
- Recent history. Both teams looked brilliant at times this year and they also each struggled considerably. Texas lost 69-56 at home to TCU in its regular season finale, while Kansas beat Baylor 78-70 at home in its finale. Texas pulled off the 73-63 home upset on January 29th though and I think it once again matches up well here. Outright victory? Very possible. The Longhorns only allow an average of 67.1 PPG this year. Kansas on the other hand concedes 70.1.
Key Trends:
- Texas is 7-1 ATS in its last eight off a home loss vs. a conference rival.
- Kansas is still only 6-11 ATS vs. the Conference this year.
- The Jayhawks are 0-3 ATS this season revenging a loss vs. an opponent of ten points or more.
The verdict: The Jayhawks have difficulty matching up with the Longhorns size down the middle. Expect that to once again be the case today. Grab the points!