Pick Details
Miami vs. New England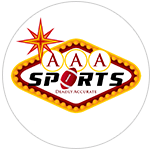 PICK: guts @ -6.5 NE (-118)
DATE: September 30, 2018 - 1:00 PM
STAR RATING: 10.0
SPORT: NFL
EXPERT: AAA Sports
EVALUATION: Win (1000) - Final Score MIA 7 at NE 38
ANALYSIS:
This is a 10* GAME OF THE MONTH on the New England Patriots.
We don't subscribe to any single handicapping methodology, but instead feel that being flexible with ones approach is the best way to secure profits over the longterm. Sometimes we keep it simple, while other times we'll take into account numerous different factors, like motivation, scheduling and significant injuries. Recognizing classic "spot bets" is something we always do as well, IE: the "look ahead" spot, the "let down" spot and the "trap" game. One set of criteria which we always use when making our decisions are Against The Spread (ATS) statistics. This particular play is based primarily on common sense and strong/relevant ATS statistics.
As note that Miami is just 5-6 ATS in its last 11 as an underdog in the 3.5 to 9.5 points range and just 5-6 ATS in its last 11 against the division, while New England is 15-10 ATS in its last 25 as a favorite in the 3.5 to 9.5 points range, 8-4 ATS its last 12 against the division and 14-5 ATS in its last 19 against teams with winning records.
The bottom line: After starting the year 3-0, it's a natural letdown spot for Miami. At 1-2 though, we'd argue that this is the most important game of Tom Brady's career. If the Pats fall to 1-3, they're almost virtually eliminated from playoff contention. Brady comes in off a horrible outing in Detroit and the critics are ready to jump all over the best QB in the World if he falters again here. The spot light is on Brady to execute and we expect the veteran to deliver. Lay the points, play on the PATRIOTS.
AAA Sports