Pick Details
(709) Louisville vs. North Carolina (710)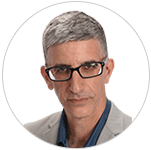 PICK: Fanduel @ 7.5 LOU (-110)
DATE: March 14, 2019 - 7:00 PM
STAR RATING: 10.0
SPORT: NCAAB
EXPERT: Teddy Covers
EVALUATION: Loss (-1100) - Final Score LOU 70 at UNC 83
ANALYSIS:
10*
Big Ticket: Take Louisville (#709)
North Carolina has absolutely nothing to play for in the ACC Tournament. They just secured a #1 seed in the NCAA Tournament with their regular season sweep over Duke. They've won seven in a row and 14 of their last 15 – it's not like this team needs a serious tune-up in a season where they've got national championship dreams.
Tar Heels Head Coach Roy Williams has a long track record of early exits from conference tournaments –the old joke was that he already had a tee time lined up for Saturday (when the ACC Championship Game will be played). But last year was an exception as the Tar Heels went all out to win the ACC Tourney; reaching the finals before losing to Virginia. They followed that up by failing to reach the Sweet 16. Williams hasn't forgotten……
Louisville played 40 strong minutes of basketball yesterday, blowing out Notre Dame. They played 40 minutes of strong basketball in their first meeting against the Tar Heels, winning by 21 at home. Veteran guard Darius Perry: "I think we've been a 36-minute team, a 30-minute team or a 29-minute team but we've got to play a 40-minute stretch to be able to beat some really good teams….(North Carolina has) been on their win streak, we've won a few games. I think it's going to be pretty even between both of us. It's just going to be a battle of who wants it more, who's going to be tougher. We've just got to see what happens tomorrow night."
Guard Ryan McMahon, talking about the two regular season meetings: "I don't think we played particularly well in the second game and I don't think they played particularly well in the first game. We're going to battle and try to take care of things we can take care of in terms of effort, energy and let the chips fall where they may."
Louisville forward Jordan Nwora, talking about the -17 rebounding margin when they last played North Carolina: "I'll call myself out. There are times I didn't do a great job boxing out and they get on me for it. It's just us boxing out and just being tough and physical with guys. We can't get bullied, like I said earlier, and that's really the key to battling these guys on the glass."
Louisville head coach Chris Mack knows what's coming: "Coach Williams doesn't try to trick you. They're one of the best teams in the country and we recognize that. But they don't try to fool you." Expect a battle, not a blowout, and be sure to take at least a little taste of the Cardinals on the moneyline at +280 or higher. Big Ticket: Take Louisville.