Pick Details
(195) California vs. Southern California (196)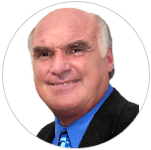 PICK: pinnacle @ 5.5 CAL (-110)
DATE: November 10, 2018 - 10:30 PM
STAR RATING: 10.0
SPORT: NCAAF
EXPERT: Larry Ness
EVALUATION: Win (1000) - Final Score CAL 15 at USC 14
ANALYSIS:
My 10* LEGEND is on California (10:30 EST).
Both teams need one more win to become bowl eligible. Suffice it to say, I'm expecting a war to the end in this one.

Cal will be hungry here to get back on track after it fell 19-13 to WSU this past weekend. A bright spot in the setback was the play of QB Chase Garbers, who had 127 yards, one TD, one INT and another 67 yards on the ground. Cal is averaging 23.6 PPG and it's allowing only 21.9.
USC looks poised for a classic letdown here in my opinion after it broke its two game slide last time out with a 38-21 win over Oregon State. Aca-Cedric Ware had 205 rushing yards and three TDs.
Overall the Trojans are averaging 28.3 PPG and they're conceding 27.9.
I'll point out as well that Cal is 7-2 ATS in its last nine after scoring 14 points or less in a conference loss in its last outing, while USC is only 2-6 ATS In its last eight after scoring 37 points or more in a conference contest in its previous outing.
Ultimately I think the Golden Bears' elite defense keeps them in this one late and as stated off the top, I'm expecting a competitive battle until the final moments.
Grab as many points as you can, play on Cal.
Good luck…Larry