Pick Details
Alabama vs. Mississippi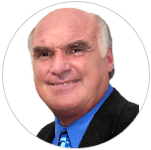 PICK: williamhill @ -3 MISS (-110)
DATE: March 14, 2019 - 7:00 PM
STAR RATING: 10.0
SPORT: NCAAB
EXPERT: Larry Ness
EVALUATION: Loss (-1100) - Final Score ALA 62 at MISS 57
ANALYSIS:
My 10* SEC MONSTER is on Ole Miss at 7:00 ET.
17-14 Alabama will square off with 20-11 Ole Miss in the second round of the SEC tourney on Thursday night. The winner gets second-seeded and fourth-ranked Kentucky in the quarterfinals on Friday. The Crimson Tide went 8-10 in SEC play (No. 10 seed), after falling 82-70 to Arkansas on Saturday to conclude a 2-6 end to the regular season. Meanwhile, Ole Miss rallied from a double-digit deficit to upend Missouri and reach 20 victories (10-8 in the SEC / No. 7 seed).
Freshman PG Kira Lewis Jr.earned all-conference freshman team honors. He leads the Crimson Tide in scoring at 13.9 points per game and is the second-youngest Division I player in the nation. Petty (10.6 & 4.4) joins him in double digit scoring in the backcourt, while three more guards combine to chip in 20.5 PPG. 6-9 senior forward Donta Hall leads the SEC in double-doubles (13) and is Alabama's main (only?) frontcourt presence (10.5 & 8.5)..
Ole Miss was picked to finish last in the SEC preseason media poll but the Rebels, under first-year head coach Kermit Davis, experienced a remarkable turnaround in Davis' first season as coach. Junior guards Breein Tyree (18.5-3.0-2.9) and Terence Davis (15.5-5.8-3.4 points) combine to form the highest-scoring duo in the SEC. Two more guards, Shuler (10.1-4.1-3,0) and Hinson (8.1) add excellent depth. Up front, the 6-8 Stevens (8.4 & 4.5) is the best performer but two others combine to add 11.6 & 7.4.
Ole Miss opened the season 14-3, going a remarkable 15-2 ATS. No way the team could have kept up that pace but the Rebels did win EIGHT more games than a season ago (the eight-victory jump is the largest among all Power 5 teams this season!). Hard to believe Ole Miss WON'T remember its lone meeting with Alabama this season, a 74-53 loss at Tuscaloosa. Ole Miss may have already clinched an at-large bid but NO WAY Davis will let his team get complacent. Alabama limps in 2-6 in its last eight games (1-7 ATS), having failed to score more than 70 points in ANY of those eight games (note: The Tide are 2-10 this season when held under that mark!). Expect the Rebels to win here (COMFORTABLY), making Selection Sunday a formality.
Good luck...Larry