Pick Details
Southern Methodist vs. Tulsa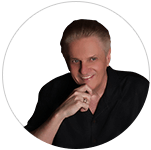 PICK: williamhill @ 1.5 TLSA (-110)
DATE: March 14, 2019 - 8:00 PM
STAR RATING: 10.0
SPORT: NCAAB
EXPERT: Marc Lawrence
EVALUATION: Loss (-1100) - Final Score SMU 74 at TLSA 65
ANALYSIS:
Play - Tulsa (Game 734).
Edges - Hurricane: 5-0 SUATS in this series when SMU is coming off an ATS win of 7 or more points; and CUSA tourney teams with revenge are 2-0 ATS versus foes coming off a SU underdog win … Mustangs: 0-5 SUATS in conference games when coming off a SU underdog win and not favored by double-digits … With the Hurricane 10-1 SU as a winning team seeking same season revenge against a losing team, we recommend a 10* play on Tulsa. Thank you and good luck as always.
> > If you like college conference tourney teams in 100% ATS perfect winning situations you'll lover Marc's 100% ATS Perfect Play on Thursday night's tourney card. It's a beauty - get it now, you'll be glad you did!