Pick Details
Southern Methodist vs. Tulsa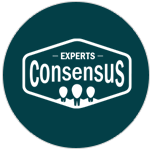 PICK: 888sport @ 1.5 TLSA (-113)
DATE: March 14, 2019 - 8:00 PM
STAR RATING: 9.0
SPORT: NCAAB
EXPERT: Experts Consensus
EVALUATION: Loss (-1017) - Final Score SMU 74 at TLSA 65
ANALYSIS:
4 of 4 Experts (100%) with a pick against the spread are aligned. 9* play on the Tulsa Golden Hurricane (Spread).
Capper Analysis:
Marc Lawrence Never Lost College Conference Tourney 10* Kill Play! - Thursday
Edges - Hurricane: 5-0 SUATS in this series when SMU is coming off an ATS win of 7 or more points; and CUSA tourney teams with revenge are 2-0 ATS versus foes coming off a SU underdog win … Mustangs: 0-5 SUATS in conference games when coming off a SU underdog win and not favored by double-digits … With the Hurricane 10-1 SU as a winning team seeking same season revenge against a losing team. Thank you and good luck as always.
Larry Ness: Larry's CBB 3-in-1 Superstar Triple Play (off 3-0 Wed sweep)
SMU crushed Tulsa 77-57 back on Jan 12 and sat at 11-5 on the season. However, the Mustangs enter the AAC tourney having lost 11 of their last 14 games (now 14-16 overall, including 6-12 in league play). The Mustangs own a veteran backcourt featuring McMurray (17.8) and PG Whitt (12.1-6.5-4.1) plus two solid frontcourt players in the 6-9 Chargois (12.5 & 6.3) and the 6-8 Miller (11.9 & 5.4).

Tulsa 8-13 on the season (8-10 in conference play), led by swingman Jeffries (13.0 & 5.7). Four guards average between 5.2 and 8.7 PPG, with PG Taplin (8.7 & 4.1 APG) being the best of the group. Up front, it's the 6-8 Igbanu (12.6 & 5.7) and 6-7 (9.8 & 4.9). Tulsa is the better-balanced team and I'm not sure why a team that's lost 11 of 14 could have been installed as the slight favorite in this one.
Ricky Tran: TRAN'S CBB TOURNAMENT BIG TIGER <=== ULTRA-HARDCORE BLOWOUT!
Momentum. The Golden Hurricane finished 18-13 and the Mustangs were 14-16. Tulsa though finished as the "hotter" team down the stretch and I think that carries over here. SMU managed an upset win over USF in its regular season finale, but previous to that it had lost four straight. Tulsa on the other hand had its two game win streak snapped to Memphis in its regular season finale, but it still comes in having won five of its last eight.

Key Trends:
- SMU is just 7-12 ATS as a favorite this year.
- The Mustangs are 0-5 ATS this season off a win vs. a conference rival.
- Tulsa is 3-1 ATS in its last four off a close road loss by three points or less.
Matt Fargo: Fargo's 10* CBB Thursday AAC Dominator (66-57-1 CBB Run)
Tulsa, which earned the seventh seed, was solid but unspectacular this season, going 18-13 in the regular season including 8-10 in the AAC. The Golden Hurricane had won five of their previous seven games before closing out the season with a three-point loss at Memphis. They will be out for revenge here as they lost by 20 points at SMU back in January which was one of four conference losses coming by at least 18 points. That is a big reason Tulsa is an underdog here despite being the higher seed to we will grab the generous value. The Mustangs lost nine of their final 11 games of the regular season so they do not have momentum on their side even if there is talent on the roster in guys like Jahmal McMurray and Ethan Chargois. They did win their regular season finale but this team is so banged up that they will not be able to make any sort of run in the tournament. SMU is 1-10 ATS in its last 11 games away from home after one or more consecutive wins.
Best of luck!