Pick Details
ATP Indian Wells: Roger Federer v Rafael Nadal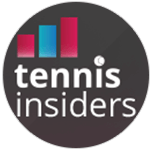 PICK: pinnacle @ -3 RF (-106)
DATE: March 16, 2019 - 4:00 PM
STAR RATING: 8.0
SPORT: ATP
EXPERT: Tennis Insiders
EVALUATION: Loss (-848) - Final Score RN 0 at RF 0
ANALYSIS:
Pick: 8* Federer -3 Games
- Nadal's knee injury has returned and there's a possibility he'll withdraw before the match starts. If he does play he will no doubt struggle.
- Khachanov choked several chances to push Nadal to a deciding set yesterday but his style of play lacks variety and he couldn't move Nadal around the court.
- Federer will have much more success in this department, his use of slice & dropshots will drag Nadal around the court and put stress on his already injured knee.
- Nadal didn't return serve well yesterday and that has been a real problem when facing Federer, the courts in Indian Wells are playing quicker this year and this match will be played in afternoon conditions, warmer weather meaning the ball will move quicker through the air.
- Nadal's knee has been a constant problem throughout his career and this issue isn't going to just disappear, if Federer wins it will be in straightforward fashion, take him to cover the spread. Federer -3 Games