Pick Details
(705) L.A. Clippers vs. Portland (706)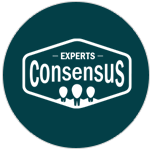 PICK: 888sport @ -5 POR (-112)
DATE: November 8, 2018 - 10:00 PM
STAR RATING: 10.0
SPORT: NBA
EXPERT: Experts Consensus
EVALUATION: Win (1000) - Final Score LAC 105 at POR 116
ANALYSIS:
3 of 3 Experts (100%) with a pick against the spread are aligned. 10* play on the Portland Trail Blazers (spread).
Capper Analysis:
Al McMordie: Game of the Week (NBA): BIG AL's 10* NBA GAME OF THE WEEK!
At 10:05 pm, our selection is on the Portland Trail Blazers minus the points. (Analysis to follow.)
Will Rogers: ROGERS' 10* WEST-COAST SUPER-MOVE >>> OFF SHARP 3-1 WEDNESDAY!
LA enters off a satisfying 120-109 home win over the wolves on Monday and I think it'll now predictably stumble in this difficult road venue. The Blazers continue to roll at home most recently getting the better of the Bucks 118-103 on Tuesday. The Clippers are averaging 116.2 PPG and they're allowing 109.8. Portland is averaging 117.3 PPG an fit's allowing only 107.4.
Marc David: DAVID'S NBA ROLLING DOWN THE HARDWOOD GOLD STRIKE!
LA has won 2 straight against Orlando and Minnesota. Orlando is sitting 29th in the league averaging 101 points a game while losing 6 of their last 8 games and the Wolves are 25th in the league allowing over 117 points a game also losing 6 of their last 8 games. Between both teams they have a dismal 2-9 record on the road while sitting in the bottom 5 of the league in point differential. LA's last 2 road losses were by a combined 27 points. Portland has won 5 of their last 6 games including their last 2 in a row by a combined 45 points. They are 3rd in the league in point differential at +10 and 6th averaging over 117 points a game. They are 1 of the league's better home teams and have a 5-2 record in Portland and have won the last 3 meetings with LA. They are the 2nd best rebounding team in the league averaging 52 a game while outrebounding opponents by 7 a game which is 3rd best in the league. This is a case of 2 teams going in the opposite direction.
Best of luck!