Pick Details
(31) Washington vs. Carolina (32)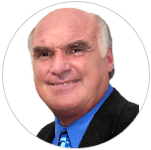 PICK: sportsinteraction @ CAR (-115)
DATE: April 15, 2019 - 7:00 PM
STAR RATING: 10.0
SPORT: NHL
EXPERT: Larry Ness
EVALUATION: Win (1000)
ANALYSIS:
My NHL 10* Game of the Week is on the Car Hurricanes at 7:00 ET.
The Carolina Hurricanes lost Game 1 at Washington 4-2 and then went toe-to-toe with the defending Stanley Cup champs in Game 2, before Caps veteran Brooks Orpik scored 1:48 into overtime Saturday to give Washington a 4-3 victory and a 2-0 lead. I was just Orpik's fourth goal in his 151st playoff game! The Hurricanes have seen a pair of late rallies fall short in the first two games of this first-round series, after losing all FOUR regular-season meetings with Washington. Tonight,playoff hockey returns to Raleigh, NC for the first time since May 26, 2009.
Nicklas Backstrom scored twice to highlight the Capitals' three-goal first period in Thursday's 4-2 win and joined T.J. Oshie with first-period goal on Saturday. Alex Ovechkin had an NHL-best 51 goals this season and has a goal plus two assists in the first two games. Capitals goalie Braden Holtby began last year's playoffs on the bench but retutrned to lead the Caps to their first-ever Cup. The former Vezina Trophy recipient has turned aside 196 of 209 shots in his last seven contests (7-0-0), giving him a .938 save percentage. FOUR of those victories have come against Carolina.
Carolina's leading goal scorer Sebastian Aho (30 goals and 83 points) scored late in the second period, snapping a 15-game goal drought. "It's not like we're playing bad, but this time of year, you've got to get that extra step and play even better," he said after the game. For teh Hurricanes to get back in the series, goaltender Petr Mrazek has to do a better job than him turning away 43 of 50 shots as he's done in Games 1 & 2 (.860 SP).
The key to Game 3 will likely be Carolina getting off to a better start, as Washington holds a 5-1 combined edge in first-period scoring. Let me remind all that Washington was only five points better than Carolina during the regular season, so down 0-2, I see no reason why the Hurricanes can't beat the Caps for the first time in SEVEN tries in this one. That's the bet.
Good luck...Larry