Pick Details
(685) St. John's vs. Marquette (686)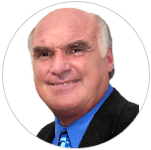 PICK: guts @ -2 MARQ (-111)
DATE: March 14, 2019 - 7:00 PM
STAR RATING: 10.0
SPORT: NCAAB
EXPERT: Larry Ness
EVALUATION: Win (1000) - Final Score SJU 54 at MARQ 86
ANALYSIS:
My 10* Late-Breaker is omn Marquette at 7:00 ET.
St John's opened 12-0 in non-conference play but a three-game losing streak to end the regular season left the Red Storm in a serious at-large predicament. St John's seemed to have an NCAA Tournament at-large bid locked up before two losses to Xavier sandwiched around a second setback of the current season to DePaul. However, the Red Storm took care of DePaul 82-74 in Wednesday's opening round, as the Blue Demons went 4 of 20 on three-pointers. St John's would likely could cement an NCAA Tournament berth with a win Thursday evening against 23-8 Marquette, the Big East's No. 2 seed. The Golden Eagles lost twice this season to seventh-seeded St. John's but more importantly enter this game having lost FOUR in a row!
Junior PG Shamorie Ponds leads the Red storm in scoring (19.7) and assists (5.3) with four more players averaing in double digits. Sophomore guard LJ Figueroa (14.6) leads the team in rebounding at 6.3 per plus guard Heron (an Auburn transfer) chips in 15.1 & 4.8. The 6-7 Clark (11.1 & 5.4) and junior guard Justin Simon (10.3-4.9-3.2) round out the group (Simon was named the league's Defensive Player of the Year).
Marquette's Markus Howard (25.0-3.9-4.0) was just named the Big East Player of the Year. However, Howard was relatively quiet over his final five games during the regular season, shooting just over 35 percent from the floor and barely over 31 percent from three-point range during that stretch. The Hauser brothers have supported Howard all season, with 6-9 junior Sam adding 14.8 & 7.1 and 6-9 freshman Joey chipping in 9.8 & 5.3. That said, Sam Hauser (like Howard) has struggled lately, with performances of three points and seven points, shooting 1-of-7 and 2-of-11 from the floor in two of his last three games.
So will Marquette 'roll over?' I CAN'T see that. The Red Storm beat Marquette by 20 in early January and by one in early February. If that alone wasn't motivation enough, how about the Golden Eagles current four-game slide which began with a 67-61 loss at Villanova on Feb 27. Steve Wojciechowsk's team is TOO good to go out with a loss in this one!
Good luck...Larry