Pick Details
(33) Nashville vs. Dallas (34)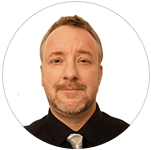 PICK: pinnacle @ DAL (-117)
DATE: April 15, 2019 - 9:30 PM
STAR RATING: 10.0
SPORT: NHL
EXPERT: Chris Elliott
EVALUATION: Loss (-1170)
ANALYSIS:
Play on Dallas (10*) -- The Stars really played well down the stretch, and only twice in their last 12 games have they lost by more than one goal. They look good at home here in Game 3.
Dallas might have an edge between the pipes, as Ben Bishop owns the NHL's highest save percentage. Bishop has outplayed his counterpart Pekka Rinne so far in his series, and Rinne has a reputation for struggling on the road.
The Preds won't have Wayne Simmonds in the lineup tonight after he was injured in Game 2. The play is on Dallas.