Pick Details
(521) Brooklyn vs. Philadelphia (522)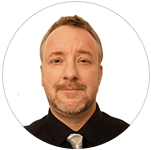 PICK: williamhill @ 8 BK (-110)
DATE: April 15, 2019 - 8:00 PM
STAR RATING: 10.0
SPORT: NBA
EXPERT: Chris Elliott
EVALUATION: Loss (-1100) - Final Score BK 123 at PHI 145
ANALYSIS:
Play on Brooklyn (8*) -- The Brooklyn Nets look like a dangerous opponent for a Philly team that is dealing with an injury to their best player. Joel Embiid played hurt in Game 1, but he was far from 100 percent.
Brooklyn was 3-1 ATS in the four regular season meetings versus Philly this season, winning two of those four games outright. One of those wins came at Philadelphia by a score of 127-124.
D'Angelo Russell was outstanding after the All Star break, averaging 23.3 points per game on 43.1 percent shooting. The play is on Brooklyn.