Pick Details
(521) Philadelphia vs. Milwaukee (522)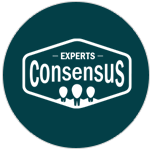 PICK: 888sport @ 5.5 PHI (-107)
DATE: March 17, 2019 - 3:30 PM
STAR RATING: 9.0
SPORT: NBA
EXPERT: Experts Consensus
EVALUATION: Win (900) - Final Score PHI 130 at MIL 125
ANALYSIS:
3 of 3 Experts (100%) with a pick against the spread are aligned. 9* play on the Philadelphia 76ers (Spread).
Capper Analysis:
Will Rogers: GAME OF THE MONTH (10* NBA) >> SCORCHING 8-1 L9 NBA << **25-9 ALL SPORTS RUN**
The set-up: Philadelphia enters off a 123-114 home win over the Kings on Friday, while the Bucks posted a 113-98 road win at Miami the same night. Philadelphia plays with revenge here today after falling 123-108 here back on October 24th. The 76ers in fact have won three straight and they come in averaging 114.9 PPG, while allowing 111.5. The Bucks have won two straight and they average 117.6 points, while allowing 108.3.
The pick: With Joel Embiid back in the mix, the 76ers are once again rolling. They play with the added incentive of revenge today and I'm expecting a war until the final horn. Take it for what you will as well, but Philadelphia is 70-51 ATS in its last 121 in revenging a loss vs. an opponent that scored 100 points or more in, while Milwaukee is just 5-6 ATS in its last 11 after two straight blowout wins by 15 points or more. Grab the points and expect a "nail biter."
Scott Rickenbach: Rickenbach 10* NBA Daytime Dominator EARLY Sunday *He is 15-2 / 88% L17!*
Not only is Philadelphia 10-5 SU their last 15 games, 3 of the 5 losses came by 3 or less points. Of course that means that at +6.5 (the current line on today's game), the 76ers would be on a 13-2 ATS run. Certainly Milwaukee deserves plenty of respect and the Bucks are at home here. However, there isn't nearly enough respect being given to a Sixers team that is viewing this game as a chance to prove themselves against one of the best teams in the league. The Bucks have covered each of their last two home games but prior to that they were on an 0-3 ATS run in home games. Keep in mind, Milwaukee just returned from a 3-game road trip too. Conversely, Philly has won 3 straight games and has been enjoying the comforts of home. The 76ers have revenge from a loss by a double digit margin at Milwaukee in their first meeting this season. Philadelphia is a much different team now than they were then when these teams met in late October. Keep in mind the Bucks were only favored by 5 in that game. Now they are favored by 6.5 even though the Sixers now have Jimmy Butler and Tobias Harris. You can see why the Sixers are offering great value here. Also, Philly is 38-18 ATS versus good offensive teams - scoring 106+ points/game - 2nd half of the season. The Sixers are also 57-30 ATS when coming off a non-conference game. The Bucks are 2-6 ATS in a home game with a posted total of 230 points or more.
Teddy Covers: 70% NBA L5+ Weeks! Bucks vs Sixers Afternoon Delight TV $$
Three key factors in play for this early start Sunday TV tilt. First, the Bucks have suddenly been hit with a handful of key injuries. It's not Milwaukee's stars – the guys who affect pointspreads – who have been hurt, but rather the key role players. Malcolm Brogdon's injury matters; an impactful player for Mike Budenholzer. With Brogdon hurt, the injury to Donte DeVincenzo – his backup – matters more. It's going to be a difficult matchup on the wing today for Milwaukee, plain and simple.
Secondly, the Bucks are in a classic NBA flat spot – first game back home off a successful road trip. And what Milwaukee did on Friday was truly exceptional, becoming the first team in NBA HISTORY to trail by 20 at the half and win the game by 15 points. The Bucks had been 0-77 when trailing by 20 at the half prior to that win. This early start affair is clearly not a 'full focus' spot for the home favorite.
Lastly, I want Philly in 'step-up' games right now – they're taking these regular season tests very seriously. Head coach Brett Brown: "I can't wait (for tip-off) because I think what it is, is it's a reality check. It really is an opportunity for us to see where we're at. That's why I like those types of games. You want to play Toronto or Boston or Milwaukee, Indiana, you can really get a gauge on where you really are at." I'm expecting the Sixers to grade out well after this contest!
Best of luck!