Pick Details
(645) Yale vs. Harvard (656)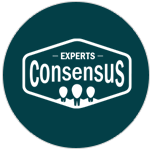 PICK: 888sport @ -4.5 YALE (-115)
DATE: March 17, 2019 - 12:00 PM
STAR RATING: 9.0
SPORT: NCAAB
EXPERT: Experts Consensus
EVALUATION: Win (900) - Final Score YALE 97 at HARV 85
ANALYSIS:
3 of 3 Experts (100%) with a pick against the spread are aligned. 9* play on the Yale Bulldogs (Spread).
Capper Analysis:
AAA Sports: AAA'S *EARLY* IVY LEAGUE ASSASSIN >> Won Sat "ASSASSIN" w/ Michigan State!
One of the oldest rivlaries in collegiate sports is renewed here and the stakes couldn't be much higher. Yale and Harvard will play Sunday with the winner moving on to represent the Ivy League in the NCAA Tournament. The two teams tied for the regular season title, both finishing 10-4 SU in conference play, but Yale was three games better overall. However, the key was Harvard winning both of the regular season games. That gave them the #1 seed entering this Tournament. It also gives Yale double revenge and note they are the betting favorite Sunday. Yale beat Princeton Sunday in the semifinals by a score of 83-77. They led by 12 at halftime and won easily. Harvard had a little more trouble against Penn, even though their final margin of victory (8) was actually larger than Yale's. The Crimson only led by two at halftime though. We think the oddsmakers are making it pretty clear that they think Yale is the better team here and we're inclined to agree. Harvard did sweep the season series, but they also had three OT wins in Ivy League play. Yale is basically +8.0 PPG vs. the Ivy League while Harvard is less than +2.0. Play on YALE
Dave Cokin: IVY LEAGUE CHAMPIONSHIP TOP PLAY!
Harvard beat Yale in both regular season meetings. The old saying about how tough it is for one team to beat another three times in one season is a myth, bit with one major exception. Teams with double revnge that are favored by -3.5 or more are spectacularly good plays. Makes sense as in these instances, it's the better team laying the points and yes, it's very difficult for an underdog to win three straight on one season. Major sense of urgency here for the senior laden Bulldogs as this team will not look the same next season. I have Yale on my numbers and I obviously like the angle, so it's Yale minus the points for my Sunday BEST BET!
Larry Ness: Larry's CBB Eye-Opener (CBB: 16-11 L4 days)-Ivy Champ
The 18-10 Harvard Crimson and the 21-7 Yale Bulldogs meet in the Ivy League championship game from the John J. Lee Amphitheater on Sunday afternoon. The two schools tied for first-place in the regular season (10-4) but Harvard has beaten Yale in both meetings this year, so comes in as the No. 1 seed. However, the game will be played on Yale's home floor ( John J. Lee Amphitheater), where the Bulldogs have gone 11-2.
Yale bested Princeton 83-77 in a semifinal game on Saturday, as leading scorer Miye Oni (17.6 & 6.4) led the Bulldogs with 23 points. Fellow guard Alex Copeland (13.4) had 16 points, as did forward Blake Reynolds (11.7 & 4.5). Yale has SEVEN players seeing 20 minutes or more this season, chipping in between 7.0 and 17.6 PPG. The Bulldogs shoot 49.4% as a team (9th-best in the nation), while averaging 80.6 PPG (26th).
Harvard began the season without its two best players, forward Seth Towns (16.0 & 5.7 LY) and guard Bryce Aiken (14.1 LY). Towns hasn't played at all but Aiken has returned to play the team's last 15 games. Aiken led the Crimson with 19 points in Saturday's 68-65 win over Penn and that's no surprise. He's averaging 21.7 PPG, more than DOUBLE that of any other Harvard player. Harvard is averaging almost 10 points less per game than Yale, at 71.0 per.
As already noted, Harvard has won both regular season meetings, including Feb 23 at this venue by the score of 88-86. The Crimson score 1d7 points higher than their season's average in that game, making 50.9% from the floor, while getting to the FT line 27 times to Yale's 10 (outscored the Bulloigs 22-8 at the line). Think that will happen again? I sure don't.
Best of luck!