Pick Details
(115) Miami vs. Boston College (116)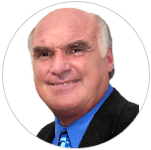 PICK: pinnacle @ -3.5 MIA (-104)
DATE: October 26, 2018 - 7:00 PM
STAR RATING: 10.0
SPORT: NCAAF
EXPERT: Larry Ness
EVALUATION: Loss (-1040) - Final Score MIA 14 at BC 27
ANALYSIS:
My 10* ACC Monster is on Miami Florida (7:00 EST).
Miami Florida comes in off a stunning loss to Virginia and suffice it to say, I think the Hurricanes take out their frustrations on the Eagles.
Last week Miami fell 16-13 on the road and it'll now try to steamroll a BC side which comes in off a satisfying 38-20 victory over Louisville last Saturday.
The Hurricanes are making a permanent move back to QB Malik Rosier, after freshman K'Kosi Perry completely underwhelmed last week. Perry was just 3 of 6 for 20 yards with two INT's. Rosier would come in in the second half and throw for 170 yards and an INT.
Miami's offense has plenty of issues, but the senior Rosier should bring back some steady calm to a unit which desperately needs it. The Hurricanes defense though remains one of the best in the country, among the leaders in almost every defensive category.
BC's offense revolves around its running attack, which averages 226.9 YPG. Last week RB David Bailey and Ben Glines combined to run for 219 yards and two TDs. But BC struggles are on the offensive side of the ball, while the defense remains a strength of the team.
I'll point out though that Miami is 21-15 ATS in its last 26 after giving up less than 20 points in its previous game, while the road team is 4-1 ATS in the last five in this series overall as well.
I think the change of QB for Miami will in fact prove to be a good move andI look for the Hurricanes superior defense to then deliver the knock out blow.
Lay the points, play on Miami.
Good luck…Larry