Pick Details
ATP World Tour Finals: Anderson v Thiem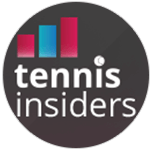 PICK: pinnacle @ KA (102)
DATE: November 11, 2018 - 9:00 AM
STAR RATING: 10.0
SPORT: TENNIS
EXPERT: Tennis Insiders
EVALUATION: Win (1020)
ANALYSIS:
Pick: 10* Kevin Anderson Moneyline (GAME OF THE MONTH)
- Kevin Anderson leads the head-to-head 6-2 and these indoor conditions strongly favor his game.
- Both of Thiem's victories came on slow courts, the clay in Madrid (Thiem's best surface) and the mud slow courts at the US Open (Where Anderson was also carrying an injury).
- Thiem has struggled against Anderson due to his lack of consistency with his one-handed backhand in quick conditions & against big servers.
- His only option when Anderson serves to his backhand is to slice the return back into play but he doesn't execute the shot well enough, often missing completely.
- These courts should play at a medium pace so Anderson's kick serve will also be effective.
- The ball moves quicker indoors and Anderson's groundstrokes are flat, which will rush Thiem's timing and force errors.
- Anderson the stronger player indoors and simply shouldn't be an underdog, expect him to record a relatively comfortable victory. Anderson Moneyline.