Pick Details
(521) Brooklyn vs. Philadelphia (522)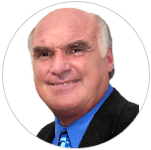 PICK: bwin @ -7.5 PHI (-110)
DATE: April 15, 2019 - 8:00 PM
STAR RATING: 10.0
SPORT: NBA
EXPERT: Larry Ness
EVALUATION: Win (1000) - Final Score BK 123 at PHI 145
ANALYSIS:
My 10* Situational Stunner is on the Phi 76ers at 8:00 ET.
The Brooklyn Nets finished 42-40 to earn the East's No. 6 seed. It's the team's first playoff appearance since 2015, with the team entering this season off years of 21, 20 and 28 wins. Brooklyn guards D'Angelo Russell, Caris LeVert and Spencer Dinwiddie combined for 67 points on Saturday, leading the Nets to a 111-102 victory in Philadelphia over the 76ers to seize homecourt advantage away from the No. 3 seed. The 76ers saw Jimmy Butler score 36 points and Joel Embiid add 22 and 15 rebounds in his return from a knee issue, but they were a woeful 3-of-25 (12.0%) from three-point range.
LeVert paced a 59-point attack for the Brooklyn's bench combined for 59 points in Game 1, getting 23 very productive minutes (23 points) from LeVert, roughly two months into his return from a dislocated foot. D'Angelo Russell started slowly by missing 12 of his first 15 shots but led the Nets with 26 points. The key to Game 1 for Brooklyn was its reserves outscoring Philly's by a 59-26 margin by adding 23 points. Four Brooklyn reserves played at least 20 minutes. Butler was terrific but while and Embiid had 22 & 15, it was 'quiet' 22 as he missed 10 of 15 shots. He also seemed to shay away from the physical play of Brooklyn's big men. Philadelphia saw its other three starters, Tobias Harris (18.2 & 7.9), JJ Redick (18.1) and Ben Simmons (16.9-8.8-7.7) combined for only 18 points on 8 of 23 shooting (34.8%).
Philly heard plenty of boos in Game 1 (the 76ers trailed by as many as 16 points) and need to start strong in Game 2. The Nets are back in the postseason for the first time since 2015 and a win would mark the first time the team has held a 2-0 lead in a series since sweeping the New York Knicks in the opening round of the 2004 postseason. Philly was 31-10 at home during the regular season by averaging 117.9 PPG. I just don't see Brooklyn's reserves can possibly match their Game 1 performance plus expect Philly's starters to rebound. Philly shot 35.9% (8th) from three-point range on the season, so NO WAY we'll see another 3-of-25 effort. Also, Philly missed 13 FTs in Game 1. 76ers bounce back in a big way in this one.
Good luck...Larry