Pick Details
(955) Pittsburgh vs. Chi. Cubs (956)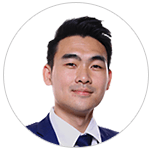 PICK: pinnacle @ CHC (-140)
DATE: September 25, 2018 - 8:05 PM
STAR RATING: 10.0
SPORT: MLB
EXPERT: Ricky Tran
EVALUATION: Loss (-1400)
ANALYSIS:
Ricky's 10* play on the Cubs:
Key Angle: It's important to remember that Ricky never makes a bet on any game based on just one angle. In order to make the grade, all his premium picks must meet several important criteria. He doesn't share all his secrets within his analysis, instead he chooses to reveal only the angle that he feels is the most significant. In today's game there is no doubt that the starting pitcher for the road team is particularly significant.
Key Trends:
- The Pirates are 2-5 in Archers last 7 starts.
- The Pirates are 0-4 in Archers last 4 road starts.
- The Pirates are 6-21 in their last 27 road games vs. a left-handed starter.
Verdict: Take Chicago