Pick Details
(627) San Diego St. vs. Utah St. (628)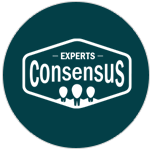 PICK: 888sport @ -6 USU (-114)
DATE: March 16, 2019 - 6:00 PM
STAR RATING: 8.0
SPORT: NCAAB
EXPERT: Experts Consensus
EVALUATION: Win (800) - Final Score SDSU 57 at USU 64
ANALYSIS:
3 of 3 Experts (100%) with a pick against the spread are aligned. 8* play on the Utah State Aggies (Spread).
Capper Analysis:
Al McMordie: BIG AL's SATURDAY 3-GAME NCAA PACKAGE (8-1 FRIDAY)
The Aztecs pulled off a big upset last night when they defeated top-seeded Nevada. Unfortunately, NCAA teams have cashed just 14% when matched up against .813 (or better) teams after upsetting the top seed in the Semi-Final round. Take Utah St.
Larry Ness: Larry's CBB 3-in-1 Superstar Triple Play (3-0 run, 8-1 w/games)
The San Diego State Aztecs and the Utah State Aggies will meet in the MWC championship game from the Thomas & Mack Center in Las Vegas on Saturday night. The Aztecs advance to this game by taking down No. 14 Nevada, 65-56 (as a 10-point underdog ). PG Devin Watson led the Aztecs with 20 points on 5 of 10 shooting and the 6-10 Jalen McDaniels added 12 points and 10 rebounds for the double-double. McDaniels averages 16.2 & 8.4) and Watson 15.9-3.1-4.2), as the duo has led SDSU all season.
Utah St had little trouble in taking out Fresno State in the semifinals by a final score of 85-60. Sam Merrill led the Aggies with 22 points, while fellow guard Diogo Brito (8.4 & 4.3) added 20 points and seven rebounds. Merrill is the team-leader is points (21.1) and assist (4.3), while the 6-11 Queta has been the team's best inside player (11.7 & 8.9). Queta had 10 points and a team-high 13 rebounds last night.
The Aztecs shocked observers by winning this tourney last year and are now poised to "do it again." However, I'll say, "Not so fast!" The Aggies tied Nevada (15-3) during the regular season but know if there is an at-large bid coming from the MWC, it's Nevada, NOT Utah St. The Aggies come in having won 16 of their last 17, with the LONE loss coming at San Diego St. Yes, the Aggies avenged that loss with a 16-point home win on Feb 26 but 27-6 Utah St almost HAS to know it's win or the NIT tonight!
Marc Lawrence: College Tourney 16-0 Kill Play! - Saturday
Edges - Aggies: 4–0-1 ATS in L5 conference tourney finals when coming off a win of less than 30 points … Aztecs: 1-4 SUATS L5 MWC tourney finals … We cement the call with this from our powerful database as it tells us to: Play Against any team that team beat the No. 1 seed in a conference tourney semifinal game as an avenging underdog as they teams are 0-16 SU and 1-15 ATS in their next conference tourney championship game when facing a No. 3 or higher seed since 1990.
Best of luck!