Pick Details
(953) Atlanta vs. NY Mets (954)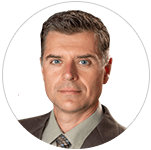 PICK: pinnacle @ ATL (134)
DATE: September 25, 2018 - 7:10 PM
STAR RATING: 8.0
SPORT: MLB
EXPERT: Tim Michael
EVALUATION: Win (1072)
ANALYSIS:
T.M. Selection: Atlanta Braves (8* BLACK-LABEL BLOWOUT)
Noah Syndergaard is 12-4 with a 3.36 ERA and he's been solid overall this season. Syndergaard though plays for a team which often has trouble finding consistency at the plate on a nigh-to-night basis. And that leaves the door open for the hard-hitting Braves' and the Hungry Toussaint, who comes in with a very respectable 2-1, 4.10 ERA and 1.25 WHIP. I like Toussaint to throw deep. Great value, play on ATL.

T.M. Prediction: 4-3 Mets.