Pick Details
(521) Brooklyn vs. Philadelphia (522)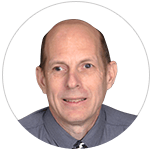 PICK: sportsinteraction @ 7.5 BK (-110)
DATE: April 15, 2019 - 8:00 PM
STAR RATING: 10.0
SPORT: NBA
EXPERT: Dan Kaiser
EVALUATION: Loss (-1100) - Final Score BK 123 at PHI 145
ANALYSIS:
The Brooklyn Nets are coming off a 111-102 upset win in game one. Angelo Russell had 26 points and Caris Levert added 23 points in 23 minutes off the bench in the win. The Nets converted 24 of their 26 free-throw attempts and shot 43 percent from the field.
The Philadelphia 76ers were ice cold from deep missing 22 of their 25 attempts from behind the arc. It as a striking showing for a team that won 31 of their 41 home games during the regular season. Jimmy Butler had 36 points and Joel Embiid added 22 points and 15 rebounds. Ben Simmons and JJ Reddick combined for nine total points.
The 76ers are the better offensive team, and they have to shoot better than they did in Game 1. The 76'ers will even the series at home tonight but Brooklyn will keep it close.
Play on Brooklyn. This is a 10* play.