Pick Details
Consumers Energy 400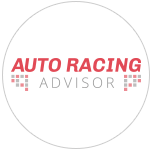 PICK: 5dimes @ 100 (True) - Consumers Energy 400 H2H
DATE: August 12, 2018 - 2:30 PM
STAR RATING: 7.0
SPORT: Nascar
EXPERT: Auto Racing Advisor
EVALUATION: Loss (-160)
ANALYSIS:
Chase Elliott (-115) vs. Brad Keselowski (-115)
Elliott is coming off of his first career Cup Series win last weekend in Watkins Glen. We've seen this script before too. Once a driver wins a race, they start to come in bunches. Well, Michigan would be a great spot for Elliott to win again at. He's had three runner-up finishes in four tries on the Irish Hills track and was eighth back in June.
Meanwhile, Keselowski finished sixth in June but was 16th and 17th respectively on his hometrack last year. On the season, Keselowski has three straight finishes of 17th or worse, two of which 32nd or worse. Elliott, has three straight top seven finishes.
Advantage: Elliott 9*
Clint Bowyer (-155) vs. Joey Logano (+125)
Bowyer may have won this race in June but it was rain shortened. He's also been struggling with five straight races without a top 10 finish. Logano, finished seventh in June and has 10 top 10 finishes in his last 11 Michigan starts. He also has two top 10's over the same four races that Bowyer hasn't.
Advantage: Logano 7*
Kurt Busch (-145) vs. Denny Hamlin (+115)
Hamlin is struggling. He hasn't scored a top five finish since May 27 at Charlotte. Out of his last five races on the season, he's finished 38th, 16th, 13th, 10th and 13th respectively. Busch on the other hand has four straight top 10 finishes and came home third at Michigan back in June. He won on the track in 2015 and has had five top 12 finishes in the seven since. Hamlin, finished 12th in June and has had four top 10's over his last 14 Michigan starts.
Advantage: Busch 7*
Denny Hamlin (-130) vs. Erik Jones (+100)
Hamlin's struggles are listed above. Meanwhile, Jones finished third in this very race last year and enters with six top seven finishes over the last seven races.
Advantage: Jones 7*