Pick Details
ATP: Copil v Vinolas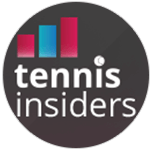 PICK: pinnacle @ 2 MC (-106)
DATE: March 21, 2019 - 2:00 PM
STAR RATING: 8.0
SPORT: ATP
EXPERT: Tennis Insiders
EVALUATION: Loss (-848) - Final Score MC 6 at ARV 12
ANALYSIS:
Pick: 8* Copil +2 Games
Copil might be 3-8 to start 2019 but he's beaten Wawrinka while suffering narrow loses to Goffin, Verdasco & Schwartzman.
Ramos-Vinolas game simply isn't suited to hard courts and he's only had success when playing his absolute best tennis, something he hasn't produced for almost two seasons.
This match will be during the night session with slower conditions but Copil's big serve and flat ball striking can still penetrate through the court and rush Ramos-Vinolas.
I priced this match with Copil a -200 favourite, take advantage of a generous game spread price which should cover even if he loses narrowly. Copil +2 Games