Pick Details
(21) Philadelphia vs. Toronto (22)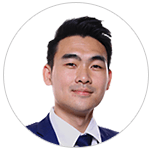 PICK: pinnacle @ TOR (-180)
DATE: March 15, 2019 - 7:00 PM
STAR RATING: 8.0
SPORT: NHL
EXPERT: Ricky Tran
EVALUATION: Win (800)
ANALYSIS:
Ricky's 8* play on the Toronto Maple Leafs.
Key Angle: It's important to remember that Ricky never makes a bet on any game based on just one angle. In order to make the grade, all his premium picks must meet several important criteria. He doesn't share all his secrets within his analysis, instead he chooses to reveal only the angle that he feels is the most significant.
- Desperate home side. The Leafs won't be lacking for motivation here, as two straight losses has them two points behind the Bruins for second spot in the East. Philadelphia has won four of five, but still sits five points clear of Columbus for the second Wild Card spot in the East.
Key Trends:
- Philadelphia is just 14-22 (-6.7 units) this season vs. teams with winning records.
- Toronto is 16-5 (+8.4 units) this year after allowing four or more goals in its previous outing.
- The Leafs are 18-10 (+4.2 units) this season after a non-conference game.
The verdict: Enough is enough! Look for the Leafs to keep the foot on the gas from start to finish and lay this price with confidence!