Pick Details
(907) Philadelphia vs. NY Mets (908)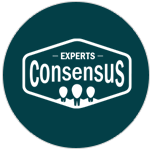 PICK: 5dimes @ NYM (-152)
DATE: July 11, 2018 - 7:10 PM
STAR RATING: 7.0
SPORT: MLB
EXPERT: Experts Consensus
EVALUATION: Win (700)
ANALYSIS:
6 of 6 Experts (100%) with a pick on the moneyline are aligned. 7* play on the New York Mets (straight up).
Cappers Involved:
Ben Burns: GAME OF THE WEEK (MLB) ~ OFF SWEEP, 46-26 RECORD!
I'm playing on NEW YORK. The Mets got another dominant performance from de Grom last time out. All their ace did was toss eight complete innings, allowing just four hits and a single run. While he didn't get the win, the Mets did finish on top. That makes it 15 straight starts that de Grom has allowed three or fewer earned runs. His 1.79 ERA is the best in baseball. His 142 K's ranks 2nd in the NL and he's 6-1 (team is 10-2) in a dozen starts vs. the Phillies. Velasquez is making his first start after a short stint on the DL. He's got a 4.79 ERA while going 5-8 this season. The Phils are 0-3 his last three starts against the Mets. All things considered, this line could easily be higher.
Power Sports: POWER-SMASH (ROUT ALERT!) ~ +$37,235 ALL Sports Run!
The Phillies are in first place this late in the season for the first time since 2011. Note they'd finish that season w/ 102 wins. I do not expect this year's club to maintain that kind of pace moving forward as they've actually been slight overachievers so far. Note that despite a 51-39 record, the Phils have a run differential (+25) that's actually inferior to that of the third place Nationals! They've been fortunate to go 19-8 in one-run games this season, not to mention 6-2 in extra innings. After splitting a doubleheader w/ the Mets on Monday, they won 7-3 last night, but still remain sub-.500 on the road for the season (21-23). They've also traditionally struggled against deGrom, who is 6-1 w/ a 2.74 ERA in 12 career matchups.

Pitching opposite deGrom here will be Vince Velasquez, who is coming off a short stint on the DL. The Mets have not been Velasquez's favorite opponent by any means as he's just 1-3 w/ a 4.61 ERA in six career matchups. Velasquez suffered a bruised forearm on 6.30 vs. Washington when was hit by a comebacker. Though it was a short stint, I'm always worried about a pitcher in his first start back after spending time on the DL. Their rhythm (important!) has obviously been interrupted. I just don't think Velasquez is a guy who can hold the Mets in check the way that is required to beat deGrom. Yes, the run support has been lousy all season, but deGrom has allowed just 53 hits total in his L10 starts (71 IP) w/ a 86-15 KW ratio and 1.77 ERA.
Matt Fargo: Fargo's MLB Wednesday Triple Play (17-9 MLB Run)
The Mets have lost the first two games of this series as the offense has managed just four runs and going back, they have scored only eight runs in their last five games of this homestand. They are in a good contrarian spot however to get the offense going behind their ace starting pitcher. Philadelphia has taken over first place in the National League East as it has won two straight games and 10 of its last 13. The Phillies offense has been struggling as well as with the exception of a 17-run outburst against the Pirates, they have averaged just 3.8 rpg over the other 12 games during this stretch. Jacob deGrom takes the hill for New York and he brings in a league-best 1.79 ERA as he has tossed 10 straight quality outings while allowing more than three runs only once all season. In his first game against the Phillies this season, he was making his first start since he suffered a hyperextended right elbow and walked three batters, struck out two in the shortest outing of his career. Philadelphia counters with Vince Velazquez who has been up and down. In six starts against the Mets, he is 1-3 with a 4.61 ERA and the Phillies are 2-5 in his last seven road starts against teams with a losing record. Here, we play on National League favorites with a money line of -150 or more with a team slugging percentage of .390 or worse on the season while batting .240 or worse over their last 15 games. This situation is 145-55 (72.5 percent) over the last five seasons.
AAA Sports: AAA's 10* MLB "RED DRAGON!" (HIT FOUR STRAIGHT! +$9,000 ALL IN JULY!)
We like the Mets to bounce back after yesterday's defeat. The Phillies go with the erratic Vince Velasquez (5-8, 4.69 ERA) who returns from a short stint on the DL after taking a come-backer off his forearm in his last start. Velasquez has been all over the map as far as his game-to-game consistency is concerned this year; note that he's just 2-7 with a 5.01 ERA in all "night" contests. The home side goes with ace Jacob deGrom (5-4, 1.79) who received a no-decision against the Rays on Friday, giving up one run off four hits with eight strikeouts over eight innings. It was a tough luck loss, but deGrom has to be feeling confident here as he owns a minuscule 1.80 ERA at home and 1.74 ERA in all "night" contests. We're banking on deGrom easily outdueling Velasquez. Lay the price, play on the METS.
Will Rogers: Rogers' 10* Coach's Clinic >> **WHITE HOT** 28-11-1 MLB Run Continues!
The set-up: I think that Jacob deGrom is undervalued in this matchup. The visitors hand the ball to Vince Velasquez, but I think the home side has the advantage in this one.
The pitchers: Velasquez is so far 5-8 with a 4.69 ERA. Velasquez hit the DL in his previous start with a liner off his arm, but he's been given the green light to go in this one. Velasquez has been better on the road than at home, but note that he's just 2-7 with a 5.01 ERA in all "night" games.
deGrom is so far 5-4 with a 1.79 ERA. He most recently gave up one run off four hits with a walk while striking out eight over eight innings in a no-decision to Tampa on Friday. deGrom was efficient, throwing 73 of his 105 pitches for strikes and generating a whopping 22 swinging strikes in the dominant outing.
The pick: deGrom has been sharp at home as well with a tiny 1.80 ERA. Velasquez has been "hit or miss" all season, but deGrom is in line for a Cy Young. When I add it all up, I think deGrom should be a larger favorite in this particular matchup. Lay the price, play on the Mets.
Mike Lundin: MLB 3-PACK
This is a massive mismatch on the mound with Mets Jacob deGrom (5-4, 1.79 ERA) opposing Phillies Vince Velasquez (5-8, 4.69 ERA). Velasquez is 1-3 with a 4.61 ERA in six career starts against the Mets while deGrom (who leads the majors in ERA) is 6-1 with a 2.74 ERA in 12 career starts against the Phillies (Mets 10-2 team record in those games). The Phillies are 2-6 in Velasquez's last 8 starts.
Best of luck!