Pick Details
(969) Tampa Bay vs. Toronto (970)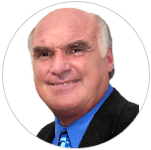 PICK: pinnacle @ TB (-125)
DATE: August 10, 2018 - 7:07 PM
STAR RATING: 10.0
SPORT: MLB
EXPERT: Larry Ness
EVALUATION: Win (1000)
ANALYSIS:
My 10* MLB GAME OF THE MONTH is on the Tampa Bay Rays (7:05 EST).
For a number of different reasons, I think that Blake Snell and the visiting side could easily be much larger favorites in this particular matchup North of the border.
The Rays hand the ball to ace Snell (12-5, 2.27 ERA) who returned from the ten-day DL to make a start against the White Sox last Thursday and he looked good in his limited time, giving up one run over four innings. Snell has been solid on the road as well with a 6-4, 3.34 ERA record so far.
The home side counters with the volatile Marco Estrada (5-8, 4.65) who comes in off his best start of the year, allowing one run over seven innings in a victory over the Mariners on Saturday. Starts like that have been few and far between for Estrada over the last two seasons though and his 10.4 percent K/BB rate this year is his worst since 2008. Note that he's just 2-4 with a 4.90 ERA at home.
I'll point out as well that Tampa is already 15-10 (+4.4 units) this year on the road when the money line in the contest is set between +125 to -125, while Toronto is just 9-15 (-6.5 units) at home with a money line in the same range.
For all the reasons listed above, play on the Rays.
Good luck…Larry