Pick Details
(559) Brooklyn vs. Sacramento (560)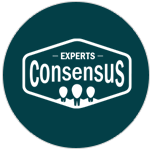 PICK: pinnacle @ -3.5 SAC (-101)
DATE: March 19, 2019 - 10:00 PM
STAR RATING: 9.0
SPORT: NBA
EXPERT: Experts Consensus
EVALUATION: Loss (-909) - Final Score BK 123 at SAC 121
ANALYSIS:
3 of 4 Experts (75%) with a pick against the spread are aligned. 9* play on the Sacramento Kings (Spread).
Cappers Analysis:
AAA Sports: 3-Game SUPER DESTRUCTION PASS
One of these teams (Brooklyn) will likely make the playoffs while the other (Sacramento) will not. But a pretty strong case can be made that the non-playoff team is better and the respective designations are simply a byproduct of the two uneven conferences. Sacramento, despite having little shot at making the playoffs, is in a good spot here. They've covered three straight, including a 129-102 win over the Bulls on Sunday. Shockingly, the Kings have been an outstanding bet when favored this season, going 15-4 ATS (17-2 SU). They are favored here to beat a Brooklyn team that seems to have hit a wall. A seven-game road trip has opened with three straight losses as the Nets have fallen to 11-16 SU vs. the Western Conference. Like Sacramento, the Nets typically take care of business when they're favored. They've been favored 24 times and won 20 of those games. But as an underdog, they're just 16-32 SU. With it being a short number, we'll lay it! Play on SACRAMENTO
Tim Michael: MICHAEL'S 10* NBA BLACK-LABEL BLOWOUT!
The Nets have lost three straight on their current road trip and I think they'll stumble again here in this difficult road venue. Sacramento's playoff hopes are fading, but it comes in with momentum after breaking a three-game slide by knocking off the Bulls on Sunday. I think the Nets are still mentally caught up on their last loss, giving up a ten point lead in the final minute and losing on a last second three-pointer by one point. The Kings clearly haven't thrown in the towel yet and I think they keep the momentum rolling tonight. Not as well that Brooklyn is just 1-5 ATS in its last six against teams with a losing SU record, while the Kings are 18-7-1 ATS in its last 26 home games vs. a team with a losing road record. This one has blowout written all over it, lay the points.
Mike Lundin: GAME OF THE WEEK (NBA): MIKE'S TOP RATED SIDE TESTS 31-12 (72%) NBA RUN!
Both the Sacramento Kings and the Brooklyn Nets are in desperate need of wins, the former more than the latter though as they enter Tuesday six games behind the Los Angeles Clippers for the final playoff spot in the Western Conference. They snapped a three-game losing streak (all on the road) with a 129-102 rout of Chicago on Sunday in improve to 15-4 ATS as a favorite on the season.
"Whether we talk about it or not, it feels like every game is a must-win coming out of the (All-Star) break," Sacramento coach Dave Joerger told reporters after the victory. "Just to have a little bit of mental relief is good for us at this point in the season."
The Nets have some margin for error as they are in seventh place in the Eastern Conference. They have however dropped the first three contests of a seven-game road trip and will be facing a Kings team that is 12-3-1 ATS in its last 16 home games. We can also note that the Kings will be looking to avenge a 123-94 loss at Brooklyn back in January and that they're 23-14 ATS in revenge spots this season.
Cappers Against:
Teddy Covers: 10* Big Ticket West Coast Wipeout Winner: HOT 72% NBA L6 Weeks!
Best of luck!