Pick Details
(901) NY Mets vs. Philadelphia (902)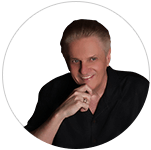 PICK: pinnacle @ NYM (107)
DATE: April 15, 2019 - 7:05 PM
STAR RATING: 7.0
SPORT: MLB
EXPERT: Marc Lawrence
EVALUATION: Win (749)
ANALYSIS:
Play - NY Mets w/Syndergaard (Game 901).
Edges - Mets: Syndergaard 5-2 last 7 away team starts during April and 20 Ks with 2 BBs with 0.79 WHIP this season to go along with a 1.88 ERA this spring … Phillies: Nola 0-4 last four team starts in this series, and 2-7 home career team starts in this series. We recommend a 7* play on the NY Mets. Thank you and good luck as always.
> > Marc's powerful database shares another NBA 10* Monster Play on Monday's NBA playoff card packed with a powerful winning angle inside the game that is 17-0 ATS. Hurry, get it now - don't miss out!