Pick Details
(585) Chicago vs. L.A. Clippers (586)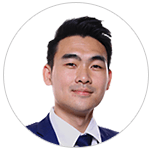 PICK: pinnacle @ -8.5 LAC (-105)
DATE: March 15, 2019 - 10:30 PM
STAR RATING: 10.0
SPORT: NBA
EXPERT: Ricky Tran
EVALUATION: Loss (-1050) - Final Score CHI 121 at LAC 128
ANALYSIS:
Ricky's 10* play on the LA Clippers.
Key Angle: It's important to remember that Ricky never makes a bet on any game based on just one angle. In order to make the grade, all his premium picks must meet several important criteria. He doesn't share all his secrets within his analysis, instead he chooses to reveal only the angle that he feels is the most significant.
- In a playoff hunt dogfight. LA that is. The Bulls have been a disaster all season and they enter having lost three straight. That included a blowout setback to the Lakers at home without star Zach Levine in the line-up. If Levine does play here, his form still has to be called into question. The Clippers had a five-game win streak going before a loss to the Blazers last time out. LA is fighting for positioning and I expect it to make the most of this opportunity.
Key Trends:
- LA is 5-1 ATS in its last six at home.
- The Clippers are 22-8-1 ATS in their last 31 vs. teams with a winning percentage below .400.
- Chicago is 0-5-1 ATS in its last six when playing on two days rest.
The verdict: No letdowns here. I expect a blowout from start to finish!