Pick Details
(791) Connecticut vs. Houston (792)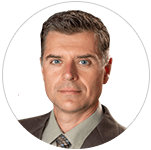 PICK: williamhill @ 10 UCONN (-110)
DATE: March 15, 2019 - 12:00 PM
STAR RATING: 8.0
SPORT: NCAAB
EXPERT: Tim Michael
EVALUATION: Loss (-880) - Final Score UCONN 45 at HOU 84
ANALYSIS:
T.M. Selection: UConn (8* MONEY-MAKER)
The Huskies advanced with a convincing 80-73 win over South Florida yesterday afternoon and I think they'll give the 29-2 Cougars everything they can handle here. Not surprisingly, this is a "revenge" game for UConn after it dropped the lone regular season game between the teams. Houston averaged 76.4 PPG and it allowed 61, while the Huskies averaged 74.5 points, while allowing 69.9. I think the Cougars come in flat footed after the extra time off and I look for the Huskies to comfortably sneak in through the back door down the stretch. Grab the points.
T.M. Prediction: 73-67 Houston.