Pick Details
(707) Milwaukee vs. Golden State (708)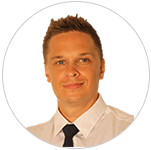 PICK: pinnacle @ -5.5 GS (-107)
DATE: November 8, 2018 - 10:30 PM
STAR RATING: 8.0
SPORT: NBA
EXPERT: Mike Lundin
EVALUATION: Loss (-856) - Final Score MIL 134 at GS 111
ANALYSIS:
The Milwaukee Bucks own the 4th best record in the league, but I don't think they'll stand a chance when visiting the reigning NBA champions Thursday night.
The Warriors are 6-0 (5-1 ATS) home at Oracle Arena while Milwaukee is just 2-2 SU (1-3 ATS) on the road.
The Bucks have dropped two of their last three and allowed the Blazers to shoot 52.7 percent in a 118-103 loss at Portland on Tuesday. The Warriors have been tearing opponents apart since their lone loss of the season and have scored 116 or more points in all eight games of their winning streak.
I expect a relatively easy win for the home team in this nationally televised affair.
8* play on Golden State Warriors.