Pick Details
(757) New Mexico vs. Utah St. (758)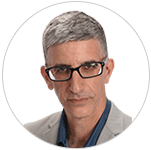 PICK: Fanduel @ 13 UNM (-110)
DATE: March 14, 2019 - 9:00 PM
STAR RATING: 8.0
SPORT: NCAAB
EXPERT: Teddy Covers
EVALUATION: Win (800) - Final Score UNM 83 at USU 91
ANALYSIS:
8*
Take New Mexico (#757)
I watched these two teams play in Albuquerque in the regular season, and there certainly wasn't a 'double digit pointspread' worth of difference between the two squads, a game where Utah State escaped with a two point victory. And while the rematch in Logan resulted in a double digit Aggies victory thanks to 18 Lobos turnovers, New Mexico defended the Aggies very well once again: 37% shooting for the game. I'm expecting New Mexico's defense to be on point once again this evening, making this inflated pointspread a difficult mountain for the Aggies to overcome. It's surely worth noting that Lobos head coach Paul Weir went 3-0 in conference tourney action at New Mexico State two years ago and went 2-1 in Mountain West tourney action on this floor last year
Lobos forward Vance Jackson was a difference maker last night, going on a personal 13-0 second half run to give New Mexico the momentum that they would not relinquish. His quote speaks volumes about a team that has enjoyed more than their fair share of success at the Thomas and Mack Center over the years: "Our season is on the line. And, me, personally, and I'm pretty sure the rest of the team and our staff, we just don't want to lose. So we've got to do whatever it takes for us to get it done and that's what happened."
The Aggies probably punched their Big Dance ticket with an impressive upset over Nevada in Logan last week; a team that was projected to finish 9th in the Mountain West in preseason polls. They are loaded with contributing freshmen and first year head coach Craig Smith didn't have a game on this floor in the regular season. I'm not expecting Utah State to run the Lobos out of the gym – expect a battle, not a blowout. Take New Mexico.