Pick Details
(853) Fresno St. vs. Utah St. (854)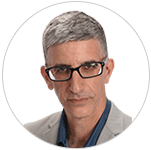 PICK: guts @ -3.5 USU (-111)
DATE: March 15, 2019 - 11:30 PM
STAR RATING: 8.0
SPORT: NCAAB
EXPERT: Teddy Covers
EVALUATION: Win (800) - Final Score FRES 60 at USU 85
ANALYSIS:
8*
Take Utah State (#854)
During conference tournament play, I'm always interested in backing teams that were able to survive and advance despite playing a lousy game in their tournament opener. The betting markets tend to devalue these squads – there's no betting bandwagon in a situation where backers got burned the previous night.
Utah State is one such team, coming off a very sloppy 24 turnover effort against New Mexico last night. The Aggies were certainly tested in that game; tied with less than five minutes remaining despite being 13 point favorites. They survived the test, stepping up and making plays on both ends of the court down the stretch; a 'bet-on' situation moving forward.
Fresno has been pretty darn good at stealing wins away from home, like they did in their road finale at San Diego State, turning an eight point deficit with 1:20 to play into a two point victory. That's what happened when Fresno travelled to Logan earlier in the season. Fresno handed the Aggies their only home loss of the season, by a single point, thanks to a late missed free throw followed by a game winning three pointer.
But the Bulldogs hit 16 three pointers last night, blowing out Air Force. Utah State's perimeter defense is a very different animal than that of Air Force, they haven't forgotten their lone home loss, and Fresno is not the better of these two teams. Short chalk worth laying! Take Utah State.