Pick Details
(543) Golden State vs. San Antonio (544)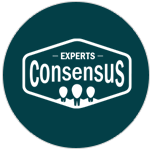 PICK: KTO @ Under 226 (-115)
DATE: March 18, 2019 - 8:00 PM
STAR RATING: 9.0
SPORT: NBA
EXPERT: Experts Consensus
EVALUATION: Win (900) - Final Total 216
ANALYSIS:
3 of 3 Experts (100%) with a pick on the total are aligned. 9* play on the Golden State vs. San Antonio UNDER (Total).
Cappers Analysis:
AAA Sports: 3-Game NBA SUPER DESTRUCTION PASS
San Antonio has won nine in a row, but will be hosting Golden State tonight on ESPN. The Spurs win streak makes this quite the marquee matchup. We actually give them a slight edge given their incredible 13-0 ATS record this season when playing at home with revenge for a loss where they surrendered 110 or more points. The Warriors killed the Spurs last month, winning 141-102 out in Oakland. Don't see the Warriors coming close to that number tonight. Also, Under has been the way to go with both of these teams lately. Eight of the Spurs last nine games have stayed Under, including one we played, Saturday's night's win over Portland. Golden State is 7-0 Under its last seven games. They just held OKC to 88 points in a tremendous defensive effort. This will be a low-scoring affair in our eyes as the Under is 4-1 the past five meetings here in San Antonio. Play UNDER Golden State-San Antonio
Mike Lundin: MIKE'S TOP RATED 10* MONDAY NIGHT NBA TOTAL *29-13 (69%) NBA RUN*
The Golden State Warriors fell to Phoenix Suns on March 10 but have bounced back with a pair of wins at Houston and Oklahoma City Thunder while allowing an average of just 96 ppg.
"I think the loss to Phoenix opened our eyes a little bit," Golden State coach Steve Kerr told reporters. "And I think our guys just felt threatened on the road. We've played two great teams, we've got another one, maybe the hottest team in the league in San Antonio coming up, so anytime they're threatened, I think our guys tend to play better."
Under is 9-1 in the Warriors last 10. and here they'll face a San Antonio team that has won eight straight games and held all but one of those opponents (Milwaukee) to fewer than 105 points. The Spurs lead the league in scoring defense during their winning streak, allowing just 99.8 points per 100 possessions.
The Warriors put a 141-102 beating on San Antonio last month, but you better believe Spurs coach Gregg Popovich will have his team better prepared defensively for this one.
Dan Kaiser: THE PROFESSOR'S THREE-GAME NBA BLOWOUT REPORT!
(analysis shortly)
Best of luck!