Pick Details
(617) Memphis vs. Houston (618)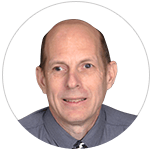 PICK: sportsinteraction @ -7.5 HOU (-110)
DATE: March 16, 2019 - 3:00 PM
STAR RATING: 8.0
SPORT: NCAAB
EXPERT: Dan Kaiser
EVALUATION: Loss (-880) - Final Score MEM 58 at HOU 61
ANALYSIS:
The 5-seed Memphis Tigers are coming off a 79-55 beating of fourth-seeded UCF. Isaiah Maurice had 21 points, 3 rebounds, 3 assists in the win. During the season, Memphis put up 81.2 points a game and shot 45.8 percent from the field and 32.8 percent from deep. The offense was led by Jeremiah Martin with 19.7 points and 4.1 rebounds. Kyvon Davenport added 13.3 points and 6.9 boards.
The 11th ranked Houston Cougars are coming off an 84-45 win over UCONN. Corey Davis Jr. had 22 points, 4 rebounds, 2 assists in the win. On the season, Houston put up 76.4 points and shot 45.1percent from the field and 36.4 percent from deep. The offense was led by Corey Davis Jr. with 16.6 points and 3.2 rebounds a game. Armoni Brooks added 13.7 points and 6.5 boards.
Houston won their only match-up against Memphis this season 90-77 in January. Houston is ranked 10th in scoring defense & 2nd in defensive FG%. Memphis has been playing well down the stretch but Houston's defense will come through.
Play on Houston. This is an 8* play.