Pick Details
(475) N.Y. Giants vs. Atlanta (476)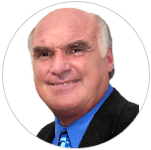 PICK: pinnacle @ -4 ATL (-102)
DATE: October 22, 2018 - 8:15 PM
STAR RATING: 10.0
SPORT: NFL
EXPERT: Larry Ness
EVALUATION: Loss (-1020) - Final Score NYG 20 at ATL 23
ANALYSIS:
My 10* Losers Night Out is on the Atlanta Falcons (8:15 EST).
It's "do or die" essentially for both teams. The Falcons come in off a much needed home win over the Buccaneers and they'll look to win two in a row for the first time all year and once and for all extinguish any hopes for Giants fans this season.
The Giants' are getting poor defensive play and their aging QB Eli Manning is unable to make the same throws that he used to. That has led to a "rift" between him and his main WR Odell Beckham Jr.
The one bright spot for New York has been the play of rookie RB Saquon Barkley, who topped 100 yards rushing in last week's loss, but who also had 99 receiving yards.
Atlanta catches a break this week defensively facing New York's incredibly one-dimensional offense.
Last week Falcons' QB Matt Ryan threw for 354 yards and three TD's. Over his last four games Ryan has posted 1,432 passing with an incredible 12/0 TD/INT ratio while completing a whopping 73.2 percent of his passes.
Atlanta has plenty to be positive about, as it does in fact only sit 2 1/2 games behind the Saints for the division lead. And with upcoming games against "bottom tier" competition (including Cleveland), the Falcons will look to deliver the "knock out blow" to the Giants early in my opinion.
I'll point out as well that New York is still just 3-6 ATS in its lsat nine as a road underdog in the 3.5 to 7 points range, while Atlanta is 5-2 ATS in its last seven as a home favorite in the same points range.
For all the reasons listed above, play on the Falcons.
Good luck…Larry