Pick Details
Vegas vs. Ottawa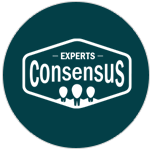 PICK: sportsinteraction @ VEG (-155)
DATE: November 8, 2018 - 7:30 PM
STAR RATING: 9.0
SPORT: NHL
EXPERT: Experts Consensus
EVALUATION: Win (900)
ANALYSIS:
3 of 3 Experts (100%) with a pick against the moneyline are aligned. 9* play on the Las Vegas Golden Knights (straight-up).
Cappers Analysis:
Al McMordie: BIG AL's 10* NHL ELITE INFO WINNER (408-265 RUN)!
It's early still, but both Conference Champions -- the Caps over in the East and the Golden Knights -- have been struggling so far. The Knights have been especially troubled in the first month, posting just 13 points in their first 15 games (6-8-1). Two key injuries on the front line (Stastny and Haula) and a costly suspension on defense (Schmidt) have certainly played a role in Vegas' struggles. And you have to wonder if the Knights are regretting at all the big contract extension they rewarded veteran goalie Marc-Andre Fleury with (three years at $21M) as the 34-year-old has been average at best. But slow starts are nothing new for Fleury and you can expect him to begin excelling as the season goes longer. The Knights' injuries woes are nothing compared to those of the Senators, who currently have eight regulars either out indefinitely or questionable at best for tonight's game. The Senators are 8-20 in their last 28 vs. the Western Conference and 9-23 in their last 32 vs. losing teams. And they're 10-31 when playing their 4th game in seven days.
Matt Fargo: Fargo's NHL Thursday Hat Trick (203-128 +$46,296 Run)
We played against Vegas on Tuesday as it lost in Toronto and the Golden Knights have not lost five of their last seven games including three straight on the road. We mentioned that the game against the Maple Leafs was their first game in Canada this season so the acclimation will help two days later. They been unfortunate as they are getting outscored by 0.53 gpg despite outshooting opponents by nearly 10 spg. The Senators picked up their sixth win of the season as they scored a season-high seven goals in their win over New Jersey. Ottawa has lost six of its last eight games and going back, it is 8-24 in its last 32 games when playing against a team with a losing record. Here, we play on favorites after scoring one goal or less in their previous game going up against an opponent after scoring six goals or more in their previous game. This situation is 47-11 (81 percent) over the last five seasons.
Chris Elliott: Elliott's SIGNATURE HAMMER -- BLOWOUT COMING!
The Golden Knights were an incredible story last season, making it all the way to the Stanley Cup Finals in their very first year of existence. It seems as if a bit of the magic has subsided here in year two, but tonight should be an easy win in Ottawa.
Vegas is just 2-6 on the road so far. They just lost 3-1 in Toronto on Tuesday night. Their last win on the road came on October 13th, 1-0 over Philadelphia. But tonight's game is against one of the league's weaker teams. In fact, the Golden Knights already beat the Senators once this season.
It was 4-3 in Sin City, back on October 28th. They needed overtime, and won on a penalty shot mind you, but Vegas had a 53-28 edge in shots for the game.
Ottawa is off a win where they scored seven goals (against New Jersey) but has still dropped six of eight. They've allowed at least four goals in all six losses and rank last in the league in goals allowed per game. In other words, this is the perfect matchup for the Golden Knights (last in the league in goals scored per game) to get on track offensively.
Tonight marks the Senators fourth game in six days. They're just 2-7 in this situation previously.
Best of luck!