Pick Details
(509) Portland vs. San Antonio (510)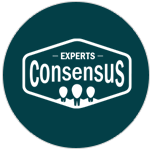 PICK: 888sport @ -2.5 SA (-109)
DATE: March 16, 2019 - 8:30 PM
STAR RATING: 10.0
SPORT: NBA
EXPERT: Experts Consensus
EVALUATION: Win (1000) - Final Score POR 103 at SA 108
ANALYSIS:
5 of 5 Experts (100%) with a pick against the spread are aligned. 10* play on the San Antonio Spurs (Spread).
Capper Analysis:
Will Rogers: SATURDAY 10* COACH'S CLINIC >> 17-4 ALL SPORTS RUN <<
The set-up: Both teams come in off games just last night. The Blazers pulled away for a 122-110 win at New Orleans and I think they'll have a difficult time mustering up the same energy levels here in this difficult road venue. The Spurs barely broke a sweat though in their 109-83 home win over the Knicks and I look for them to keep the foot on the gas here as well. From an overall situational stand point, I think this one sets up great for the home side.
The pick: Take it for what you will as well, but the Spurs are 16-7 ATS in their last 23 at home and 12-4 ATS in their last 16 teams with winning percentage over .600, while Portland is just 2-5 ATS in its last seven in the second game of a back-to-back and only 3-9 ATS In its last 12 games played in San Antonio. Lay the points.
Power Sports: *10* NBA Game of the Week (Power Sports) ~ *RED HOT* 42-24-1 NBA RUN!
Analysis coming soon
Mike Lundin: MIKE'S TOP RATED 10* SATURDAY NBA BOOKIE BREAKER *26-12 (68%) NBA RUN*
This looks like a tough spot for the Portland Trail Blazers who will be playing their second road game in two nights following a 12-point triumph at New Orleans team without Anthony Davis Friday night. They're 2-5 ATS in their last seven games playing on zero days rest and 3-9 ATS in the last 12 meetings with the Spurs at AT&T Center. San Antonio will also be playing on no rest but do not have to travel anywhere after putting a 109-83 beating on the Knicks at home Friday night.
The Spurs are playing their best basketball of the season and own the league's longest active winning streak with seven straight victories. "It just feels good," San Antonio forward Rudy Gay said. "Things are clicking. Playing defense. Even when the ball is not going in like we want it to, we're still getting wins, and that's how you know we're getting better as a team."
The Spurs are a solid 26-7 SU (21-12 ATS) in front of the home town crowd on the season and should be fired up for this one as they try to avenge a nine-point loss at Portland on Feb 7. They're 23-5 ATS in revenge spots this season, and I fully expect Spurs to run away with this game.
Larry Ness: Larry's NBA 10* Situational Stunner (4-1 NBA run s/Mon)
Both teams played last night, making home floor advantage that much more important. Especially at this time of year. Playing the second game of a back-to-back is never easy, but in the final month of the season it can be excruciating. Especially when both games are on the road. The Blazers pulled away for a 122-110 win at New Orleans last night, while the Spurs posted a relatively simple 109-83 home win over the Knicks, resting many of their starters down the stretch.
The 42-26 Blazers are a half-game up on the Rockets in a battle for the West's No. 3 seed and the Rockets are just a half-game up on the 5th-seeded Thunder. It will be quite a finish. The Spurs have won SEVEN in a row and are now 40-29. San Antonio is safely inside the playoff 'cut line' (6 1/2 games clear) but "don't look now," the Spurs are just THREE games back of the Blazers.
The win over the Knicks gives San Antonio a 27-7 home mark (22-12 ATS) and the Spurs will take a NINE-game home winning streak into this contest .The home team has won and covered the first three meetings between these teams this season and the Spurs have defended their homecourt well in this series, taking 10 of the last 12 SU (9-3 ATS) over the last four years. At this price, San Antonio offers great value!
Al McMordie: BIG AL's 100% PERFECT (7-0 ATS) NBA BLOWOUT!
Both of these teams played last night, and each put another game into the win column. The Spurs were at home, and notched their seventh straight win with a blowout of New York. Meanwhile, Portland went into the Big Easy, and defeated New Orleans, 122-110. The Spurs have an advantage tonight due to Portland's travel situation. And San Antone is also a super 94-56-2 ATS vs. unrested foes, including 7-0 ATS their last seven.
Best of luck!