Pick Details
Colorado vs. Winnipeg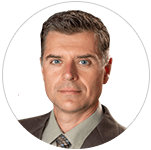 PICK: williamhill @ COL (155)
DATE: November 9, 2018 - 8:00 PM
STAR RATING: 10.0
SPORT: NHL
EXPERT: Tim Michael
EVALUATION: Loss (-1000)
ANALYSIS:
T.M. Selection: Colorado Avs (10* BLOWOUT)
Admittedly the Jets are a very tough home team, but I think the Avs offer great value in an upset role on Friday night. The Jets lost the second game of a home and home set against the Panthers at home, falling 4-2. With New Jersey and Washington coming to town town next, it's not too hard to imagine the home side looking ahead here as well. The Avs though don't have that luxury as they come in having lost four straight and have another tough one in Edmonton Sunday. Note that the Avs are 7-2 in their last nine following a four games or more unbeaten streak.
T.M. Prediction: 4-3 Avs.