Pick Details
(703) Boston vs. Phoenix (704)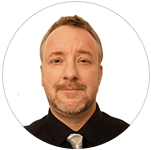 PICK: bwin @ Over 211.5 (-105)
DATE: November 8, 2018 - 9:00 PM
STAR RATING: 10.0
SPORT: NBA
EXPERT: Chris Elliott
EVALUATION: Win (1000) - Final Total 225
ANALYSIS:
Play Boston @ Phoenix OVER (10*) - This looks like a total mismatch. Boston is the league's top team in defensive efficiency, Phoenix is 28th. The Suns are also last in offensive efficiency and coming off a terrible effort against Brooklyn.
Despite the Suns offensive woes and the Celtics defensive prowess, I still see this game going Over the total. Boston has averaged 108.4 points in its last five games and should have no problem exceeding that figure here.
As for Phoenix, they'll be better than they were against the Nets, if for no other reason than they can't be worse. They shot under 35% in that game. As good as Boston may be defensively, the odds of the Suns shooting that poorly again are slim.
Boston did give up 115 points in its last game. Granted that was to Denver, but the Nuggets didn't even shoot particuarly well (outside of Jamal Murray's 48 points).
The Suns have allowed all but three opponents to shoot better than 50 percent this year. The Over is 8-1 the last nine times Boston has played on two days rest. Play Boston @ Phoenix OVER (10*)