Pick Details
(35) Calgary vs. Colorado (36)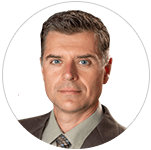 PICK: 888sport @ COL (112)
DATE: April 15, 2019 - 10:00 PM
STAR RATING: 10.0
SPORT: NHL
EXPERT: Tim Michael
EVALUATION: Win (1120)
ANALYSIS:
T.M. Selection: Colorado Avalanche (10* GAME OF WEEK)
This series is all knotted up at one game apiece. The Flames and Avalanche are very evenly matched. Clearly with a line like this, the oddsmakers agree. Therefore, it wouldn't be hard to write a convincing argument for either of these teams to come out on top tonight. For me the difference lies in the numbers, as note that Calgary is just 13-15 (-4.5 units) in its last 28 after playing three straight at home, while Colorado is 4-2 in its last six after playing three straight on the road. Home ice is the difference in my opinion.
T.M. Prediction: 4-3 Avs.