Pick Details
(523) L.A. Clippers vs. Golden State (524)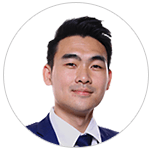 PICK: bwin @ 14.5 LAC (-110)
DATE: April 15, 2019 - 10:30 PM
STAR RATING: 10.0
SPORT: NBA
EXPERT: Ricky Tran
EVALUATION: Win (1000) - Final Score LAC 135 at GS 131
ANALYSIS:
Ricky's 10* play on the LA Clippers.
Key Angle: It's important to remember that Ricky never makes a bet on any game based on just one angle. In order to make the grade, all his premium picks must meet several important criteria. He doesn't share all his secrets within his analysis, instead he chooses to reveal only the angle that he feels is the most significant.
- Revenge. I think it works here. The outright straight-up is almost assuredly out of the question, but I expect a much more spirited effort from the now desperate Clippers tonight. Note that overall LA averages 115.1 PPG, while GS averages 117.7.
Key Trends:
- LA is 20-12 ATS in its last 32 in trying to revenge a loss vs. an opponent where it scored 100 or more points in.
- The Clippers are 14-5 ATS this season following a road loss.
- The Warriors are only still 17-24 ATS at home this season.
The verdict: I think the now complacent defending champs take the foot off the gas in the second half and the hungry visiting side hangs around late. Grab all these points!