Pick Details
Washington vs. Philadelphia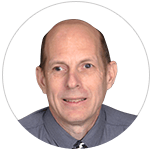 PICK: pinnacle @ WAS (-132)
DATE: March 14, 2019 - 7:00 PM
STAR RATING: 10.0
SPORT: NHL
EXPERT: Dan Kaiser
EVALUATION: Win (1000)
ANALYSIS:
After a poor start to the season, the Capitals are sitting atop of the Metro division. They are coming off a loss to Pittsburgh 5-3. Netminder has been a key to the Capitals resurgence having put up 26 wins this season. He has delivered a 2.91 goals against average and a 90.9 save percentage. The Flyers have been playing better after a horrible start to the season. Netminder Carter Hart has tallied a team-high thirteen wins this season. He has a 2.73 goals against average to along with a 91.7 save percentage.
Washington has started to play like defending Cup champs. They will need to continue playing well to stay at the top of the division.
Play on Washington. This is a 10* play.