Pick Details
ATP: Ito v Evans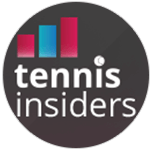 PICK: pinnacle @ Over 20 (-125)
DATE: March 18, 2019 - 5:30 PM
STAR RATING: 7.0
SPORT: ATP
EXPERT: Tennis Insiders
EVALUATION: Loss (-875) - Final Total 19
ANALYSIS:
Pick: 7* Over 20 Games
Given the two previous matches these players have contested we should see another close contest.
2016 (Dallas Challenger): 6-2/4-6/6-1 & 2019 (Australian Open 7-5/6-1/7-6, Ito also carried a small injury into that contest)
Evans game is based around variety and he likes to change the tempo of the rally with his backhand slice, the majority of players prefer a set pace of ball in the longer exchanges but Ito is a compact ball striker and the game styles of both players matchup well.
The oddsmaker is looking purely at the performances of Evans in recent weeks and ignoring Ito's style of play, take the Over in a close contest. Over 20 Games.