Pick Details
(705) Golden State vs. Denver (706)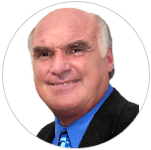 PICK: pinnacle @ 3.5 DEN (-110)
DATE: October 21, 2018 - 8:00 PM
STAR RATING: 10.0
SPORT: NBA
EXPERT: Larry Ness
EVALUATION: Win (1000) - Final Score GS 98 at DEN 100
ANALYSIS:
My 10* GAME OF THE WEEK is on the Denver Nuggets (8:00 EST).
Denver destroyed the Suns at home last night and I think it'll carry that momentum over here.
It's the start of the season, so the "fatigue" factor on the second game of the back-to-back is a "non-factor" in my opinion.
Golden State has won its first two games of the regular season, including a thrilling buzzer-beater over Utah on Friday. But I think the Warriors will stumble in the thin air of Mile high on Sunday night.
Steph Curry and Kevin Durant combined for 69 points in the win over the Jazz. It was a bitter fight to the end and Golden State is clearly "lucky" to have won it on a tip back from Jonas Jerebko at the buzzer. DeMarcus Cousins and Andre Igoudala remain on the sidelines injured.
The Nuggets got a triple-double from Nikola Jokic last night with 35 points, 11 assists and 12 boards. Denver has plenty of talent and I think it'll take the two-time defending champs down to the wire.
I'll point out as well that Golden State is just 50-51 ATS in its last 101 after scoring 115 points or more in its previous contest, while Denver is 40-30 ATS in its last 70 as an underdog.
Grab the points, play on the Nuggets.
Good luck…Larry