Pick Details
Buffalo vs. N.Y. Jets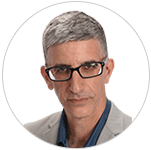 PICK: williamhill @ -6.5 NYJ (-105)
DATE: November 11, 2018 - 1:00 PM
STAR RATING: 8.0
SPORT: NFL
EXPERT: Teddy Covers
EVALUATION: Loss (-840) - Final Score BUF 41 at NYJ 10
ANALYSIS:
8* Take the New York Jets (#252)
NOTE: Matt Barkley has been named the Bills starting QB this week. I remain comfortable with my Jets wager.......
The Bills offense is broken, and it's not going to be getting better anytime soon. The stats don't lie. Since the merger in 1970, 1445 teams have completed nine games. If we normalize for scoring by year, Buffalo currently ranks #1430 out of those 1445 NFL teams over the last 48 seasons. And yes, that includes Josh Allen's numbers when he was the starter; far better than what we've seen from Derek Anderson or this week's likely starter, Nathan Peterman. Allen got back on the practice field this week, but from all indications, the Bills are going to bring along their prized rookie prospect slowly, especially on a offense that has no line, running game (Shady McCoy has 24 yards on his last 24 attempts) or playmaking receivers.
Peterman's numbers are off-the-charts bad. It's not all his fault – there's very limited talent around him; the Bills can't run the football, and their receivers are as weak as any WR corps in the NFL. But he threw 49 passes last week and gained only 189 yards on those throws. Peterman threw three more INT's in that loss, now up to 13 in his 133 career pass attempts. This team has scored 0, 13, 13, 5, 6 and 9 in their last six games. I'm not expecting an offensive explosion here, to put it mildly, bad news for a defense that is clearly wearing down.
And yet, around Vegas this week, I had colleagues try to tell me how good this Bills defense is, ranked #2 in DVOA – the advanced metric stats like Buffalo's stop unit, despite the fact that they fail the 'eye' test week after week. If the Jets get to 20, they'll be in excellent position to cover here.
Frankly, I expect the Jets to score far more than 20 points this week, now that the injured, ineffective rookie Sam Darnold is taking the week off, leaving Josh McCown as the starter. New York got their top two wideouts Quincy Enunwa and Robbie Anderson back last week. Anderson, in particular, thrived with Josh McCown behind center last year, and McCown (67% completions, 18-9 TD-INT ratio last year) is primed to deliver.
It's 'circle-the-wagons' time for the Jets, off three straight losses. They failed stepping up in class against the Vikings and Bears defenses, then, quite simply, played a bad game in Miami last week. I don't think this is a 'stick a fork in 'em' type of squad; not even close; and all three of their previous victories this season came by more than a touchdown. The playoff bound Bills lost by 13 on this field to the 5-11 Jets last year and a similar margin this time would be no surprise for this bettor. Take the Jets.